Posted on 2008.02.14 at 18:31
There are people in this world who never celebrate Valentine's day, me including. There are exceptions though ..... clearly. How can I resist an invitation from Zorra at
1x umruhren bitte
for her
A heart for Valentine
event.
Since quite a while I had wanted to make macaroons, but every time I went shopping I forgot to buy glazing sugar. So off I went on Saturday morning going shopping, forgot my shopping list at home, but sugar was high on my priorities. I was going to be lazy and buy the glazing sugar. But once home I realized I took regular sugar - so in the end I had to grind the sugar.
The result was delicious. It wasn't easy making heart shaped macaroons of equal size, so I quickly let go of that idea and tried to make some round macaroons of equal size - well, I wasn't very successful with that either. So I thought, forget about equal sizes, forget about the lemon curd, and just go with simple heart shaped macaroons.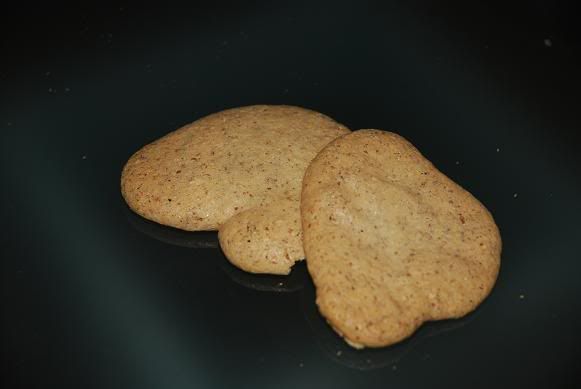 I found this recipe on-line at
http://www.linternaute.com
and adapted slightly, the original title being Macarons citron.
Ingredients:
3 egg whites
25 gr of sugar
some drops of lemon juice
1 pinch of salt
225 gr of glazing sugar
125 gr of almond flour/powder
lemon zest (optional)
Preparation:
Separate the egg whites.
Mix the glazing sugar, the almond flour and the lemon zest, grind it all very fine.
Beat the egg whites. When firm add the sugar and salt, and lemon juice, continue beating until really firm.
Using a spatula mix in carefully the almond-sugar mixture.
Covering an baking plate with waxing paper - and make little heaps of 3 cm diameter with the egg-almond-sugar mixture using a decoration "tool".
Let it rest for 30 minutes.
Bake them for 12- 14 minutes in a pre-heated oven of 150 degrees Celsius.
Enjoy.